Witerations is a team of connected individuals who can take your ideas all the way from planning to execution and beyond.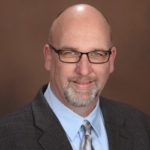 Steve Slaight, witerator-in-chief, has a plethora of experience in non-profits, for-profits, and we're-gonna-make-a-profits. Experiences in Witerating include: The Hewlett-Packard Company, the Christian Camp and Conference Association, Glamis North Hot Springs Resort, NebraskaLink and others who have seen Witerations help their ideas become realities. See our clients page for more information.
Steve is a Certified Project Management Professional (P.M.P.), a Certified Scrum Master (C.S.M), and holds both a bachelor's degree and master's degree from Colorado Christian University, Lakewood, Colorado. Steve is also an affiliate instructor at CCU – selected outstanding faculty in 2015 – and also teaches continuing education classes for Southeast Community College in Lincoln, NE.
He's a creative who can't draw (but is well connected with those who can…) a guy who really knows how to write about himself in third-person, and and someone who listens first, then provides encouragement, support, and innovative thoughts to make ideas take flight.